How To Choose a Bible Study
You are reading your Bible and you want to know more. Going deeper into the Word is the obvious next step BUT How to Choose a Bible Study is the difficulty, isn't it? One hundred and one thoughts go through your mind such as:-
How can I do a Bible Study? Don't I need to be 'qualified' ie been to College to do that?'
Surely Bible Study is only for Church leaders and Ministers!
If I am going to do a Bible Study is it okay for me to do that on my own? Don't I need to be in a group or something?
How and where do I start?
The good news is anyone can do a Bible Study! You don't need to have a qualification or hold a Church post. And whilst Bible Study groups are a possibility if you have one near you, are they are studying what you really want to look at? But the good news is you can do a Bible Study on your own!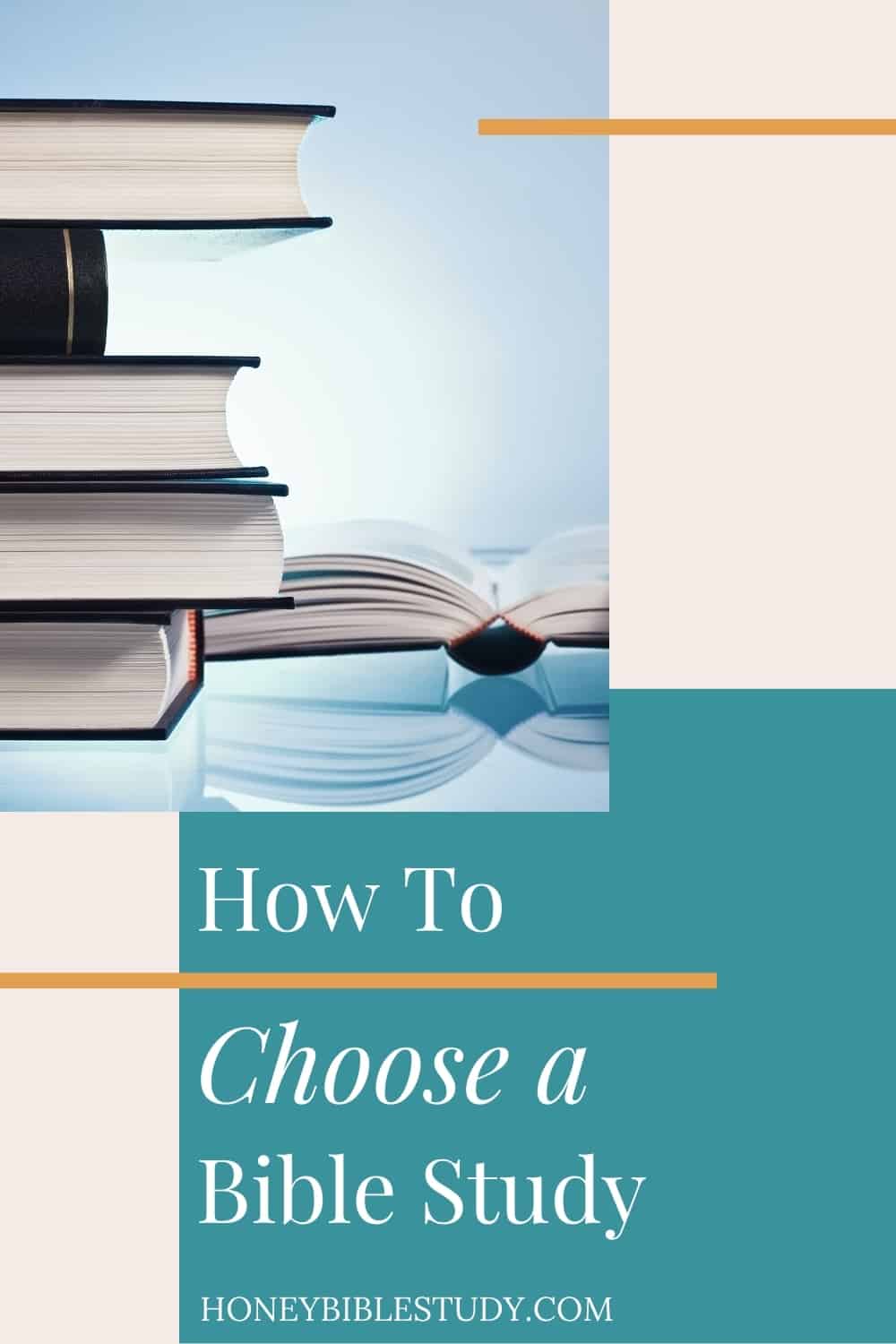 What you need to know before you choose a Bible Study
There are different types of Bible Studies. Here at Honey Bible Study we offer a series of studies that you can use independently of each other. And you can use them to build bigger, more complex studies. This diagram will help you see the different types and how they link together
So How do I Choose a Bible Study?
Ask yourself the following questions
Has anything 'stood out' in your daily Bible reading?
Is there a topic, theme or person you want to know more about?
Do you want to learn more about the Bible book you are reading or the person who wrote it?
Have you gotten the feeling that there is more to the passage than just what you are reading?
And last but not least, have you asked God to direct you to what He wants you to Study?
Yes, it's true, ask your Heavenly father to direct you to the Book, passage or verse He wants you to study. He will answer you.
It may be that you keep stumbling across the same thing/idea/verse – that's not a coincidence but a God-incidence.
Another way He directs you to a study is to stop you in your tracks when reading something other than your Bible, perhaps a Devotional book or a magazine article.
We Humans are curious beings and as such our curiosity directs us to investigate. I believe that natural curiosity is part of our Divine make-up, God intended us to be that way. It can lead us to explore divinely inspired paths
(The one caveat to that is; we mustn't allow that curiosity to lead us down a path of sinfulness)
Still can't decide what to study? – Sign up for this Bible Study tool to help you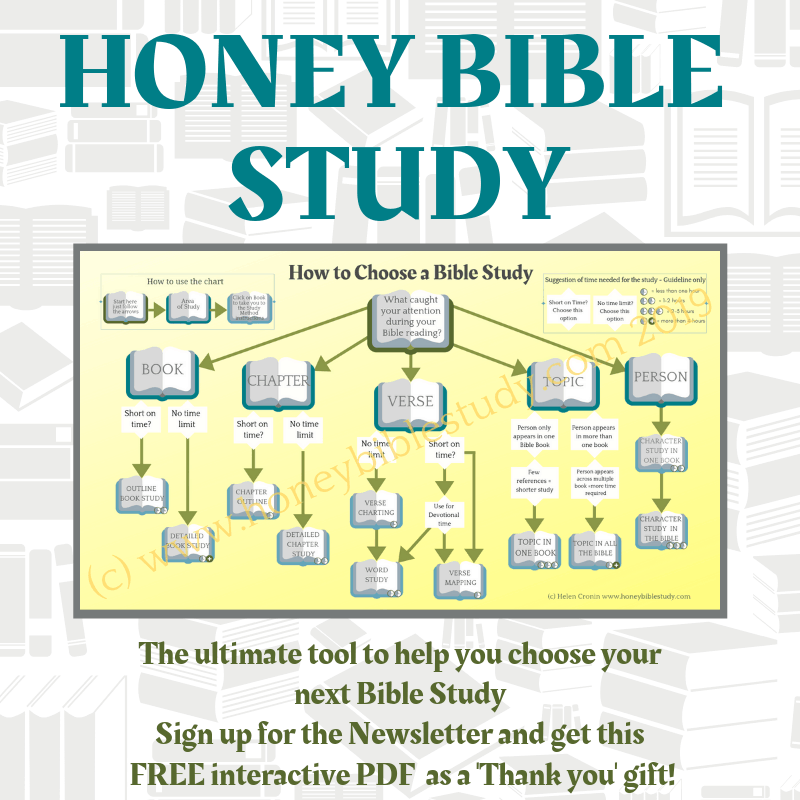 How to Choose a Bible Study – What comes Next?
The first thing you will need for your Bible Study is…….uh-oh, you're Bible! Obvious, right? But wait! Before you start, read this post about choosing a Bible Version (you will thank me later. Honest!)
Choose a time and place. By that I mean you will need a place where you can keep your Study Tools, a place to work (for reading and writing), and a slot of undisturbed time – an hour if possible – but anytime is better than none.
You will also need to gather your Bible Study materials together – Read Bible Study Time – What Do You Need for further advice on what you will want to have to hand

And finally
Every step you take in the right direction is a step nearer to achieving your goal
Remember, Bible Study is not a race. You are not competing against anyone. If it takes you longer than you think it will or should, so what? The Bible is food for life. And just as our different meals take different times to consume (think: gobbling a snack compared to say a three-course meal!) so your study times will vary. DON'T get overwhelmed by the task before you. Every step you take in the right direction is a step nearer to achieving your goal.
FURTHER INFORMATION CAN BE FOUND HERE:-