Welcome
NURTURING your desire to read and study the Bible
ABOUT HONEY BIBLE STUDY
Hello,
I'm so glad you've landed on the Honey Bible Study website. I'm Helen Cronin and I'm here to help you not only read your Bible with delight but also study it with relish. God's Word is living, powerful and a.m.a.z.i.n.g.
So prepare to fall head over heels in love with God through His written word – let me show you how.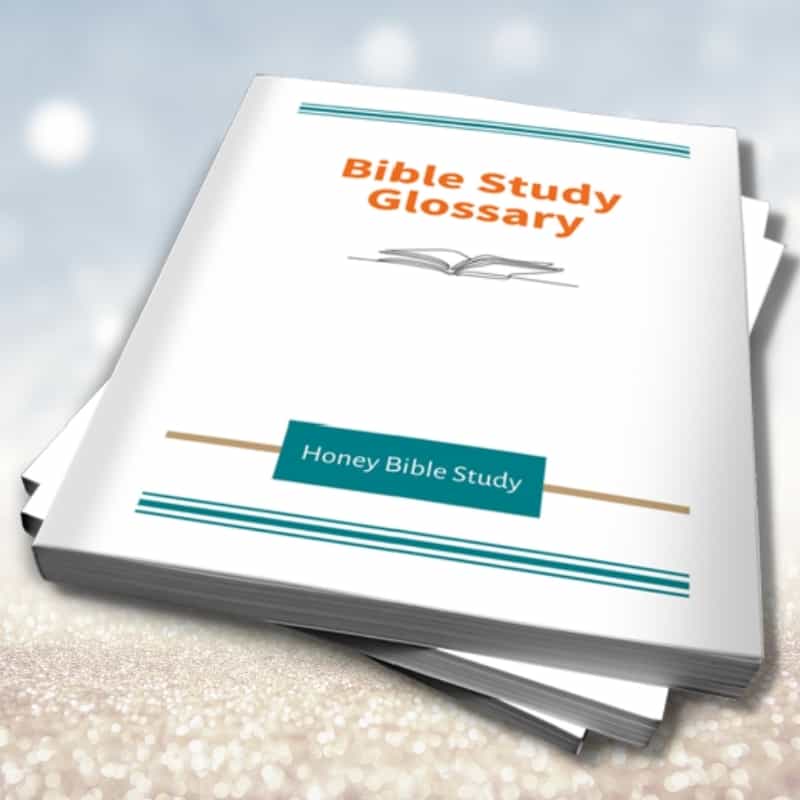 Free eBook: The Bible Study Glossary
No more embarrassing moments whether in Church or a Homegroup – Grab your copy of the Bible Study Glossary
Have you ever been left riffling through the pages of your Bible when the Sermon's halfway over because you couldn't find the passage the Pastor or Minister was talking about?
Do you give up on Bible studies because you get frustrated by words like inductive, concordance, hermeneutics, propitiation, etc?
Have you been more than puzzled by the layout of the Bible and wondered where all the information comes from?
You'll find the answers to these questions + more in this jargon-busting Bible Study Glossary. A FREE gift for you when you sign up for News From The Hive🐝 which will have you buzzin' with inspiration. Go ahead, grab your copy today, and never again wonder what in the world other Christians are talking about (and you're too embarrassed to ask)😊
Please note that The Bible Study Glossary is a downloadable PDF – no physical product will be sent.